Clerical Chorus
Tuesday, 25 January, 2011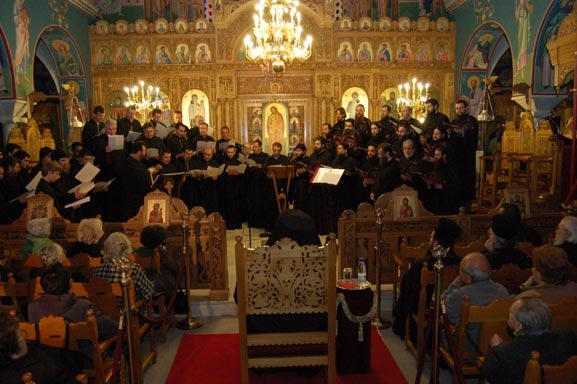 Under the guidance of the Metropolitan of the Holy Diocese of Demetrias, the Clerical Chorus was composed on March 2006. It is consisted of about 20 priests.

The first leader of the Chorus was Mr Kiriazis Nikoleris. From the early 2008 leader is Fr Epifanios Oikonomou, preacher of our Diocese and Byzantine music teacher.

The chorus took part in many events, during the last years, events of the Holy Synod and the Holy Diocese of Demetrias. It was also appeared on the national television twice and on local television station several times.