"Syndesmos" Youth Association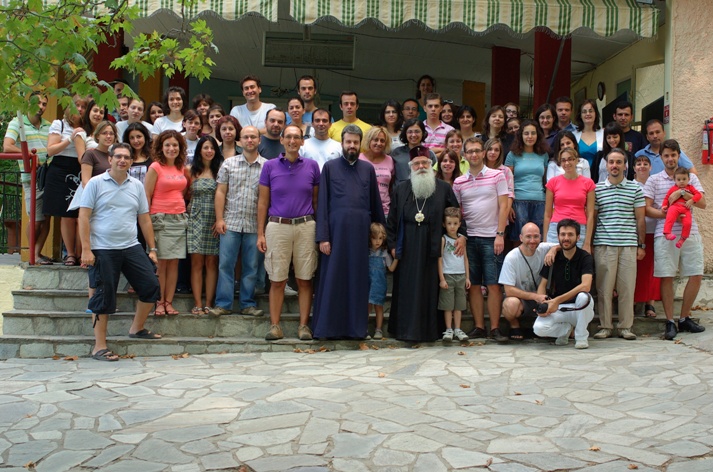 Αctivities
Our members participate actively as catechists in parish youth groups, as camp leaders in the camps of the Diocese of Demetrias and as youth workers in parish youth centers
Annual week-long seminar (2001: "Church and Inter-gender relations", 2002: "Wealth and the Orthodox Church", 2003: "Education: mistakes, obstacles and perspectives")
Visits, pilgrimages and excursions to other cities of Greece or abroad (Italy, Turkey)
Annual inter-Orthodox camps for youth from all over the world onTrikeri Island, at the Monastery of St John the Forerunner in AnatoliAyias, and in St Lavrentios village, on Mount Pelion
Participation in inter-Orthodox youth programs of Syndesmos, the World Fellowship of Orthodox Youth, and in national youth conferences
Theatrical, music, ecological, sports, social groups
Cultural events in Volos and other smaller towns of the area
Operation of the Youth Center "Perasma" (63 Vassani Str., Volos)
Who we are
The Youth Association is a legally recognized body
Is governed by a five-member elected Board of Administration
Consists of youth from 18 to 35 years old, living in the Diocese of Demetrias, and participating actively in the youth activities of their Parish and Diocese
The Youth Association is independent and non-profit. It is funded exclusively through fees & gifts from its members, grants from ecclesiastical or other organizations, and donations from individuals.
"Syndesmos" Youth Association
of the Diocese of Demetrias
Volos 38333, Greece
Tel-Fax: +3024210 37788
E-mail: syndesmos@imd.gr
1
2
3
4
Next >
To submit a new article you will need to login to portal.